This morning was a bit misty, with low cloud on the southeastern horizon only allowing the briefest glimpse of a watery sun at dawn.
More photos are available at http://web.org.uk/wintersolstice2005/
I'll be heading back to Stonehenge this afternoon for the solstice sunset - here's hoping it stays clear.
Sunny Solstice, everyone :-)
Update: - well, it was overcast for the rest of the 21st, with the sun only just peeking through at the moment of sunset.
Not to worry, I was also down at Stonehenge last Saturday (17th Dec), when the skies were clear at sunset.... and that looked like this: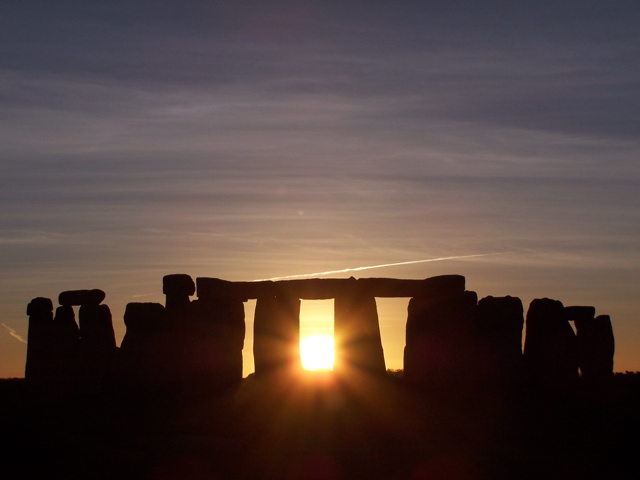 Taken 17th Dec 2005 from the mid-point of the Avenue looking southwest along the axis of Stonehenge at sunset
How many 5000 year old machines do you know that work this well? :-)
More pictures from the 17th's sunset, and one of the 21st's, are available here.
--
simon